EASY CLEANING
The interior unit can be disassembled and cleaned within less than one minute.
DUAL SELF-CLEAN
By dissolving the frost, flushing out the dirt, heating and drying, keep the aluminum fins clean, so the indoor evaporator and outdoor condenser can have better heat-exchanging effect and become more energy-saving.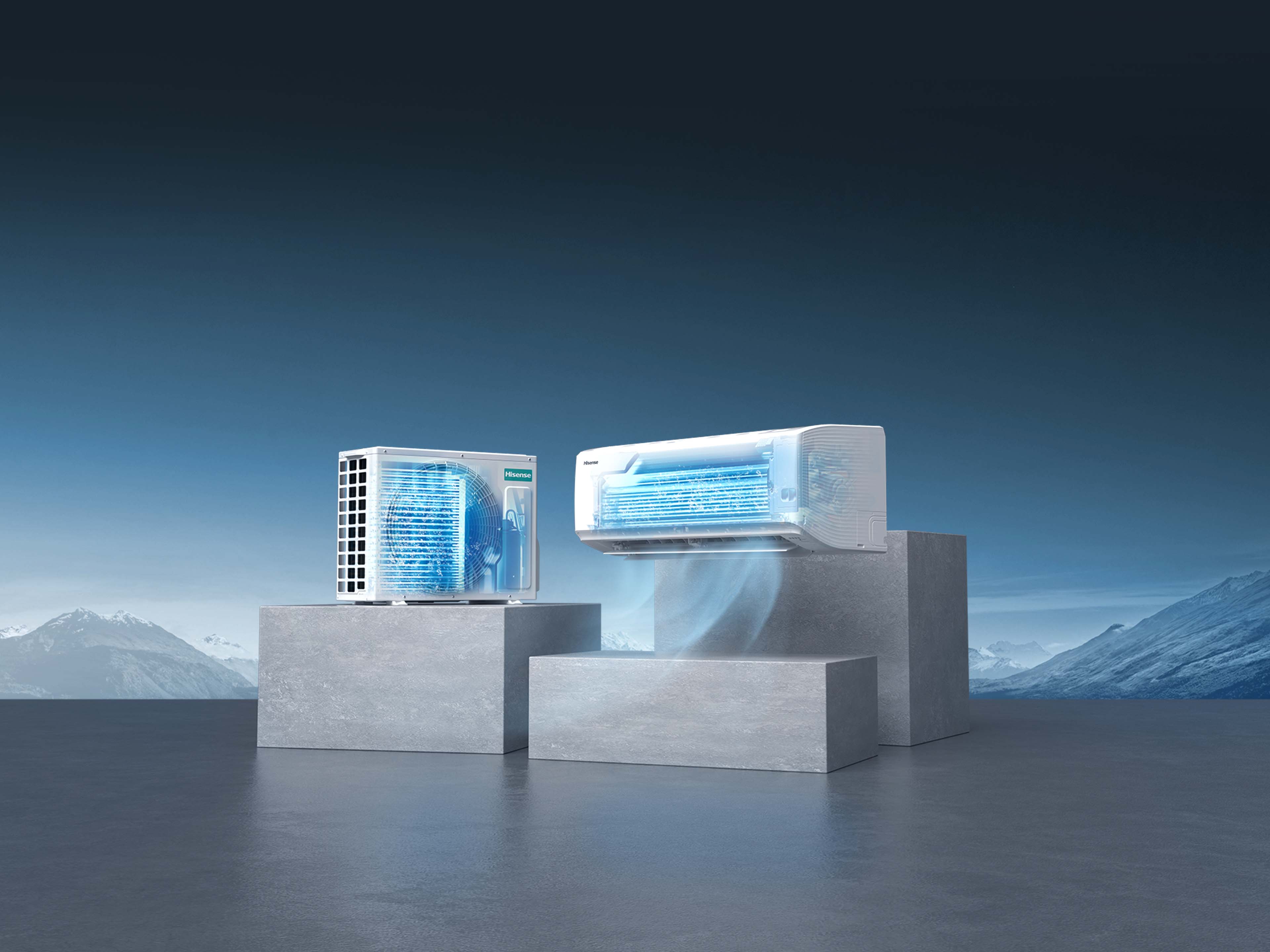 FRESH AIR
(HISENSE PATENT)
Introduces fresh air into the room at a rate of 30m3/ h through layered purification, making people full of vitality.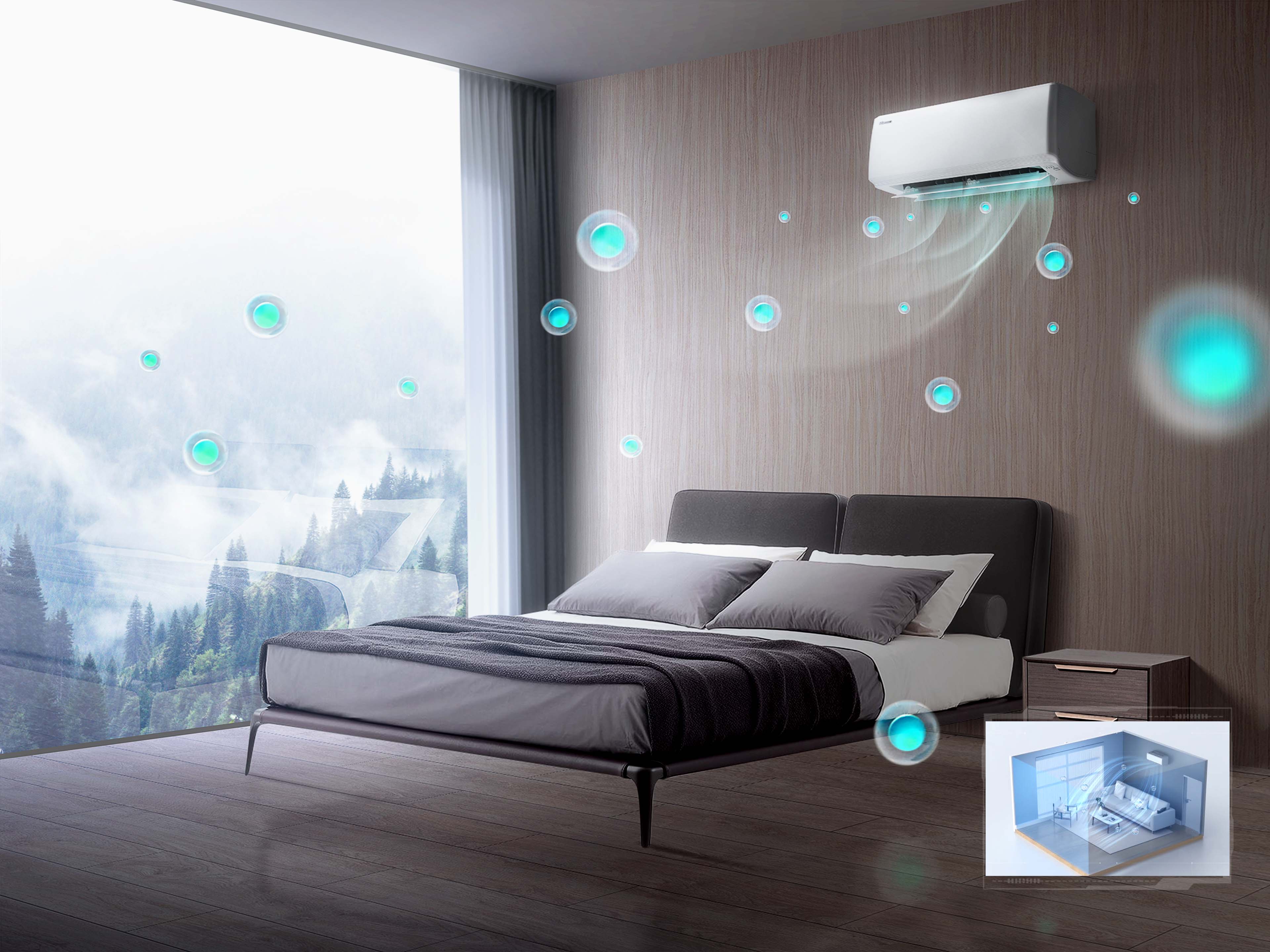 INTELLIGENT DEFROST
According to heating operation time, outdoor pipe temperature, outdoor ambient temperature and other dimensions, to determine whether the frost.
The optimized defrosting logics ensures better heating capacity and cleaner defrosting.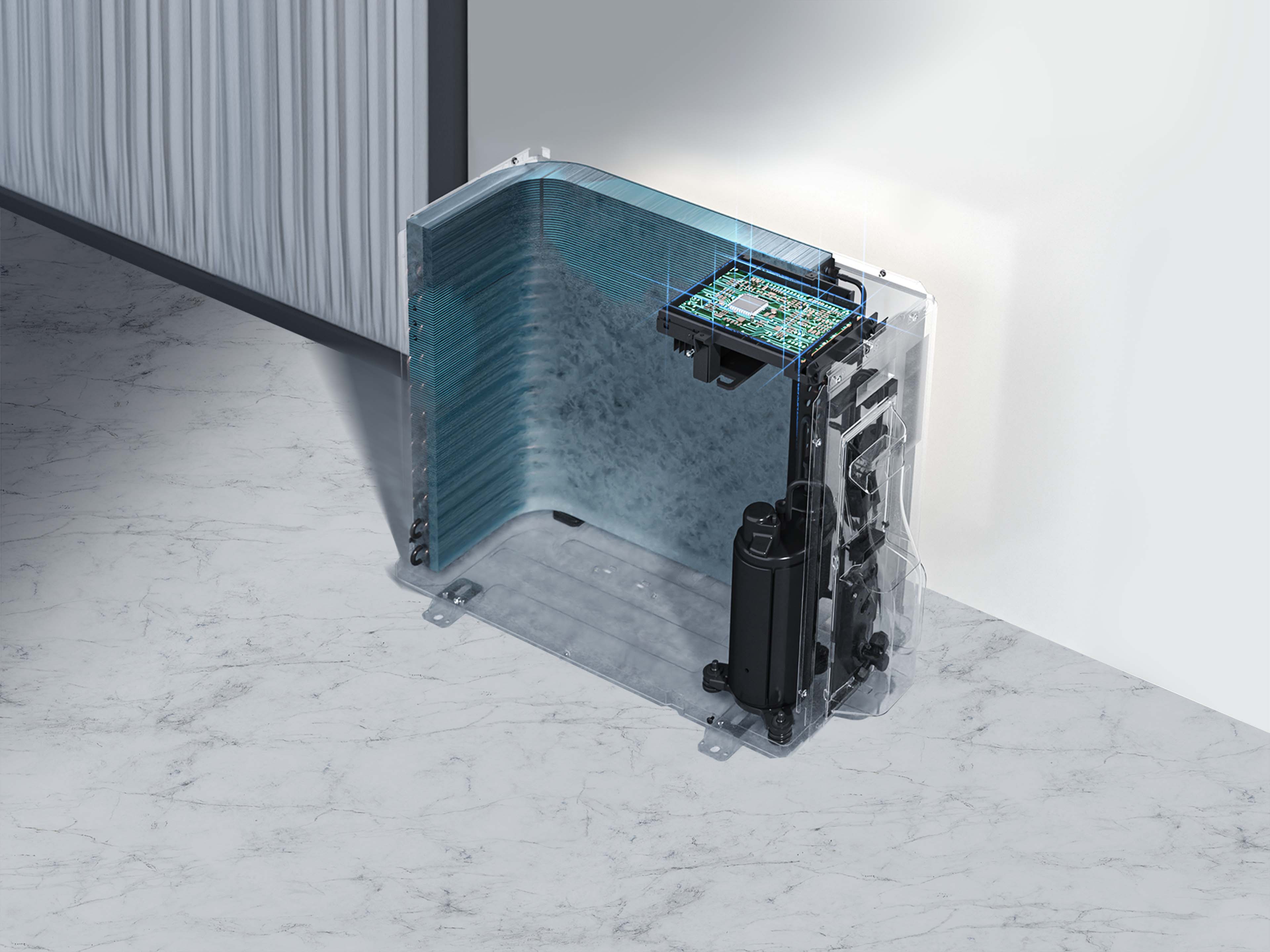 CEILING & FLOOR AIRFLOW
Cool wind comes down from the ceiling to surround the users with natural coolness.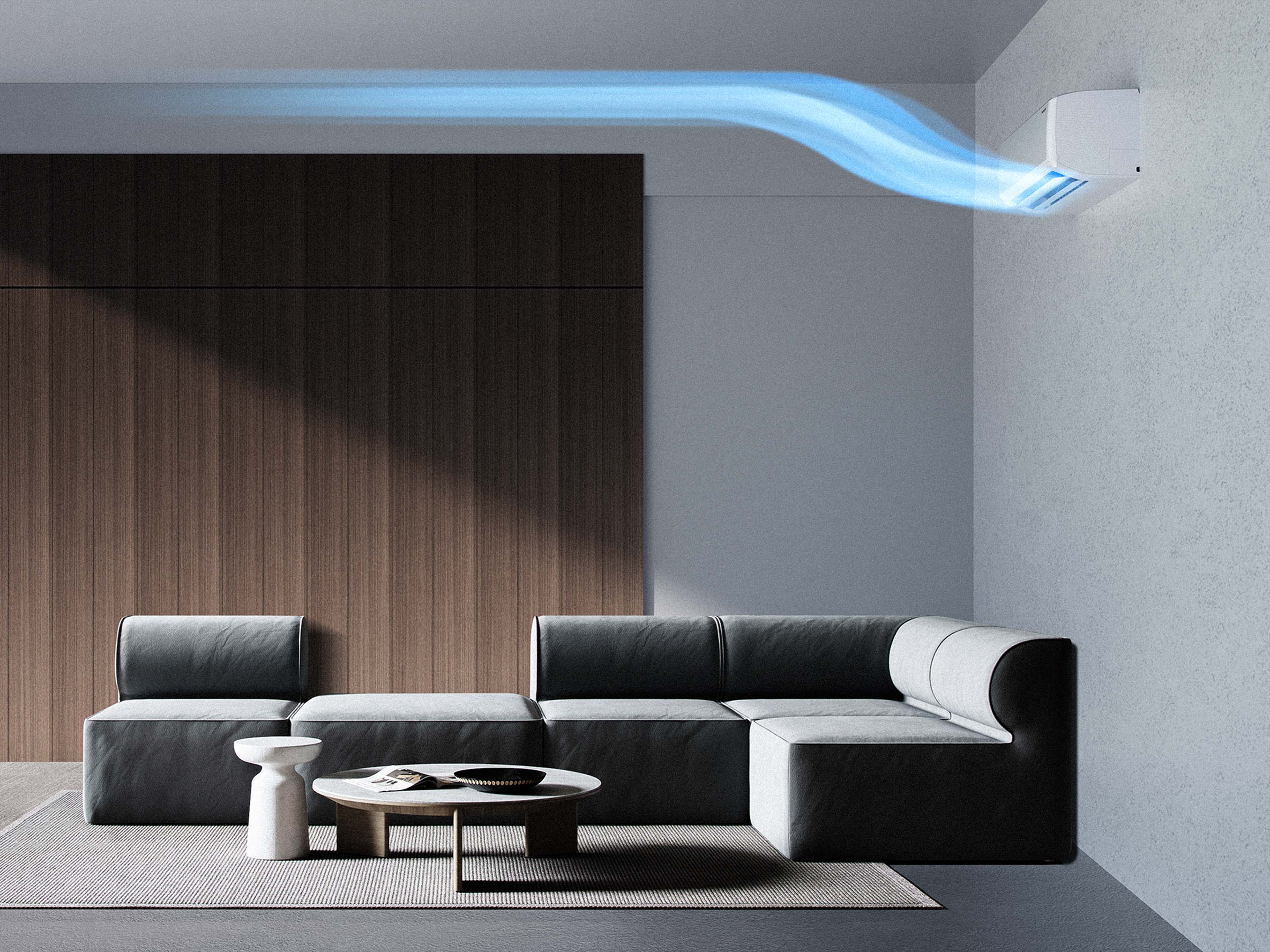 CEILING & FLOOR AIRFLOW
The warm wind rises from the floor and warms the whole body from the feet.
ANTI-BACTERIA FIN
Composed of Silver ion antibacterial fin and Self-cleaning of evaporator to achieve a deeper clean, more healthy air supply effect.